Our 4th Grade Choir students participating at the McAllen Holiday Parade alongside all the other MISD Elementary Schools this past weekend. Thank you to our Music Teacher, Mr. Rivera, for supporting our students! #McAuliffeChallengers #MISD #GreatnessStartsHere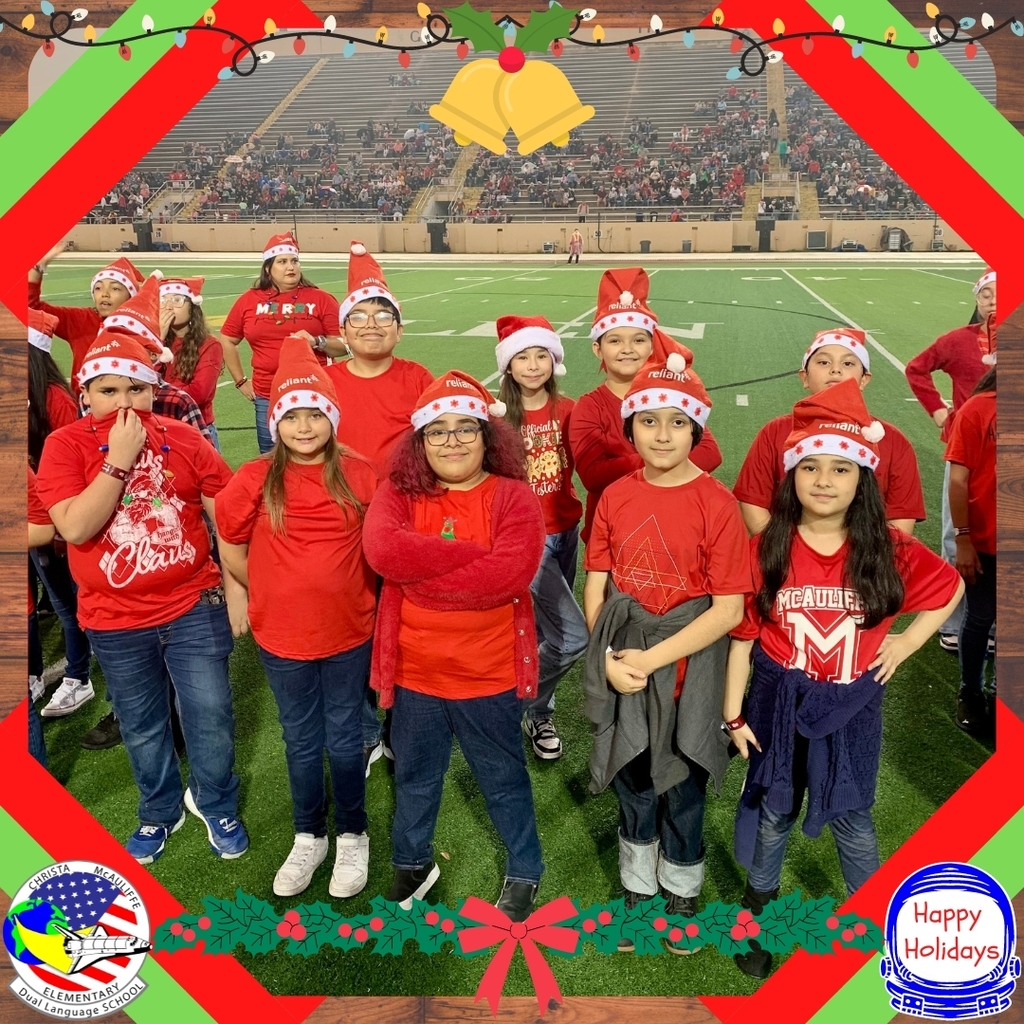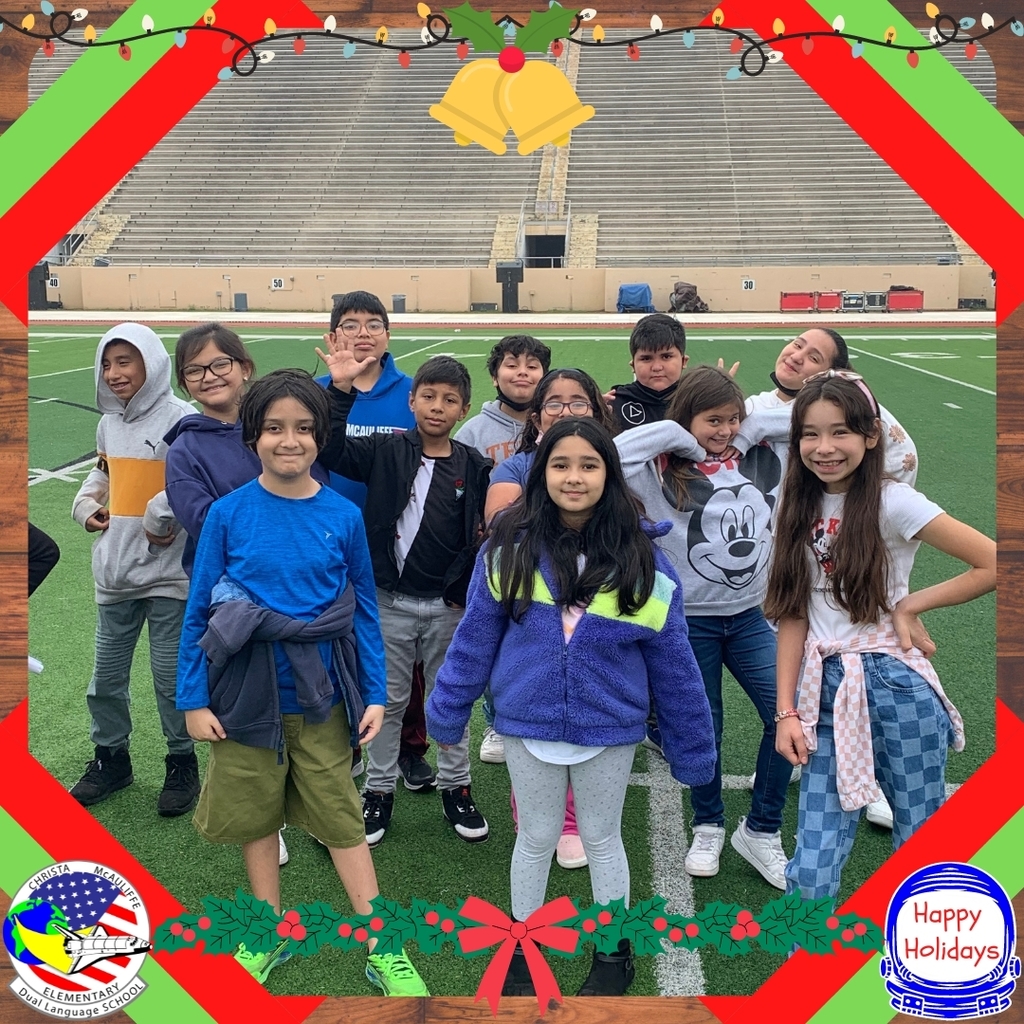 Its that time of year for our 12 Days of Christmas Spirit! Check out our calendar to get ideas for our upcoming holiday spirit themed days! Be as creative as you can!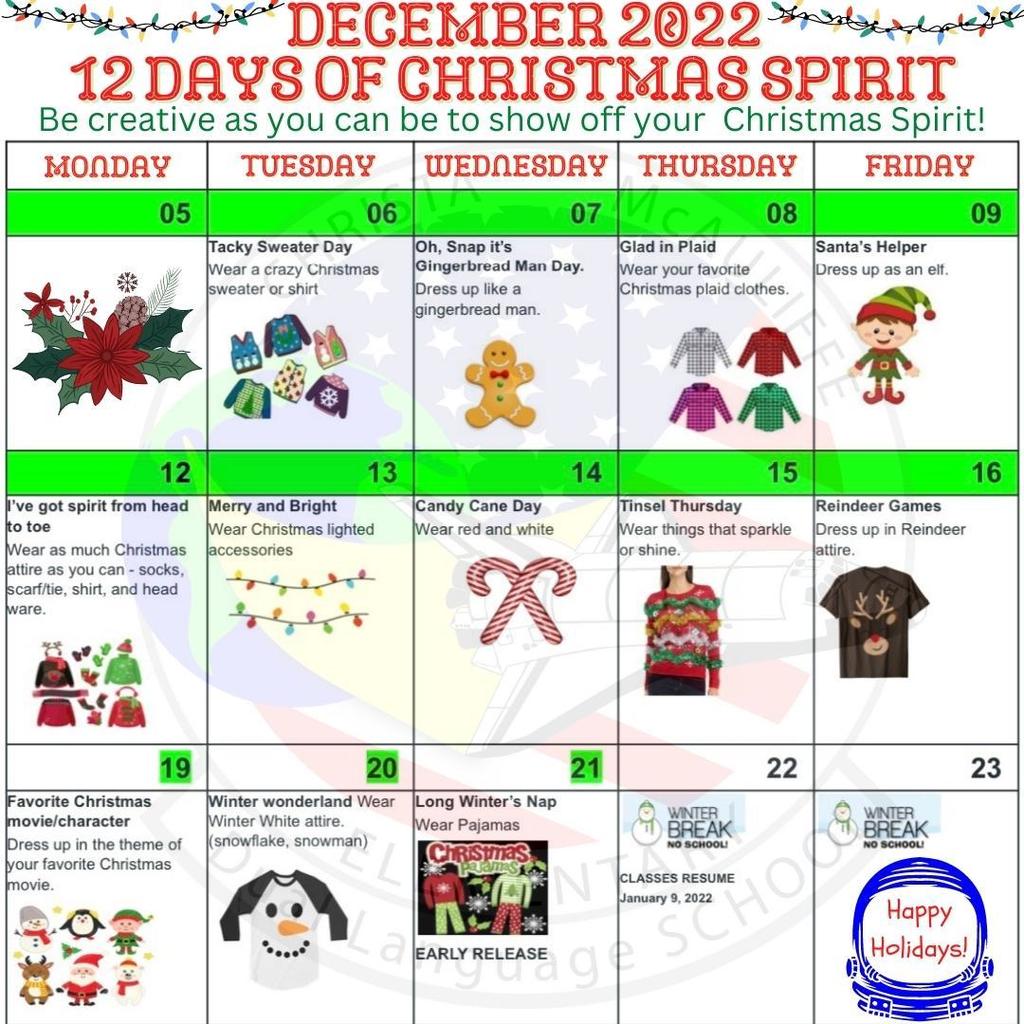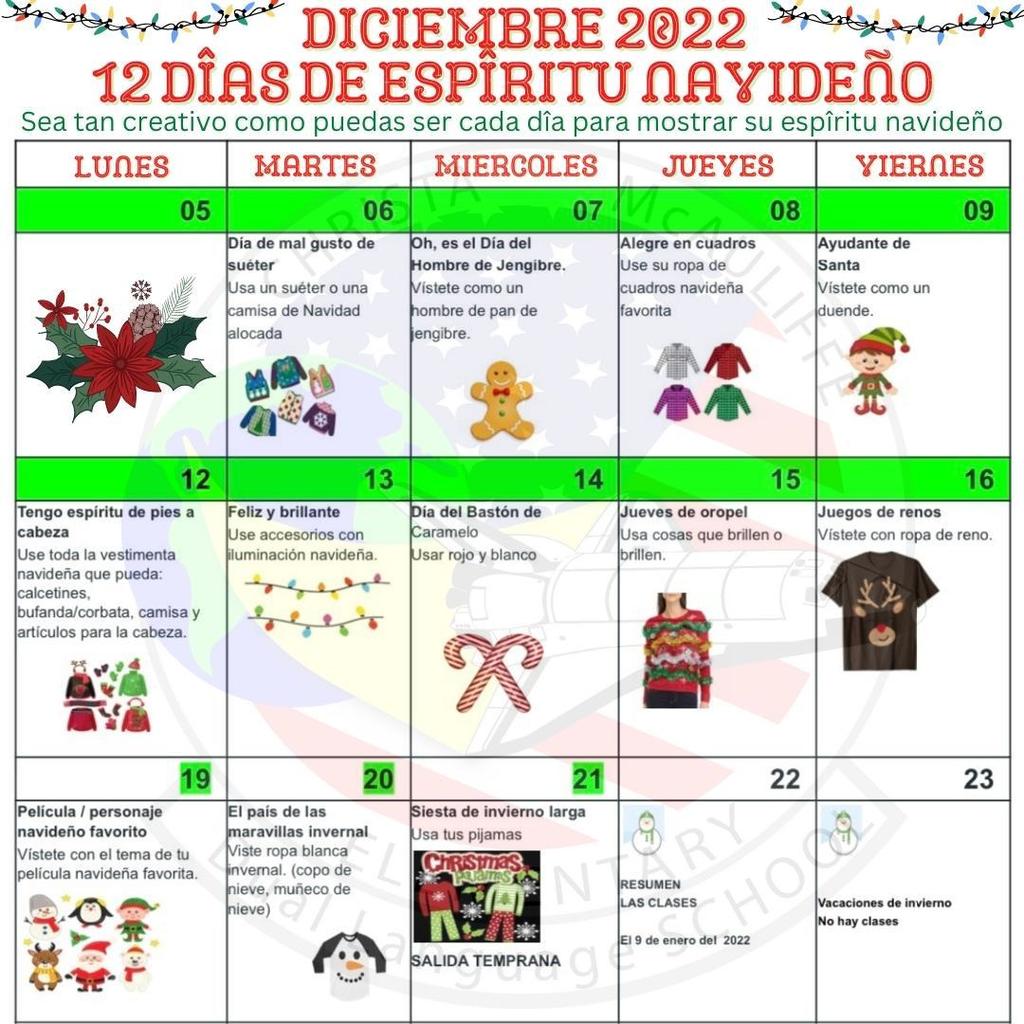 On Tuesday, our 4th and 5th Grade students traveled to UTRGV to support the Vaqueros Basketball Team! Students were excited to visit and experience the beautiful campus.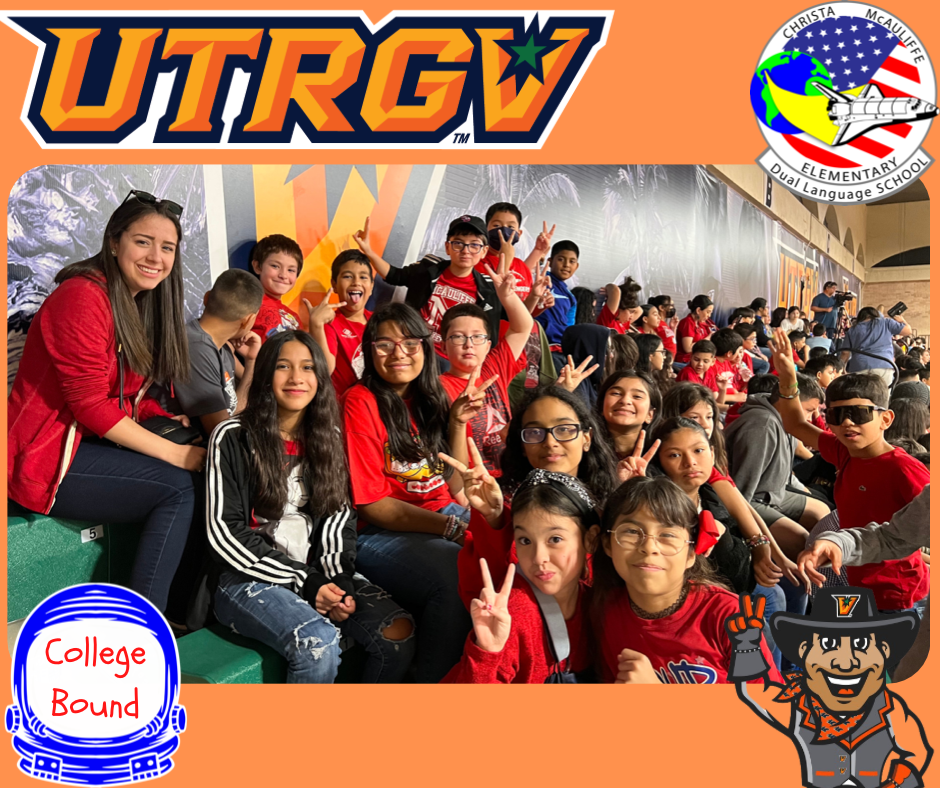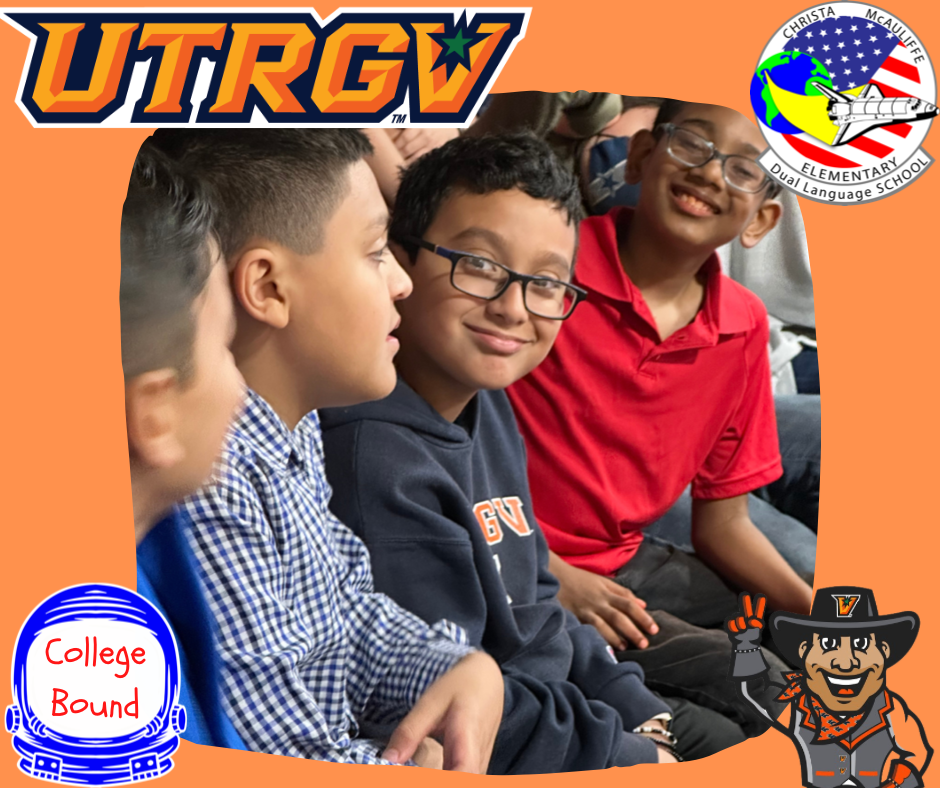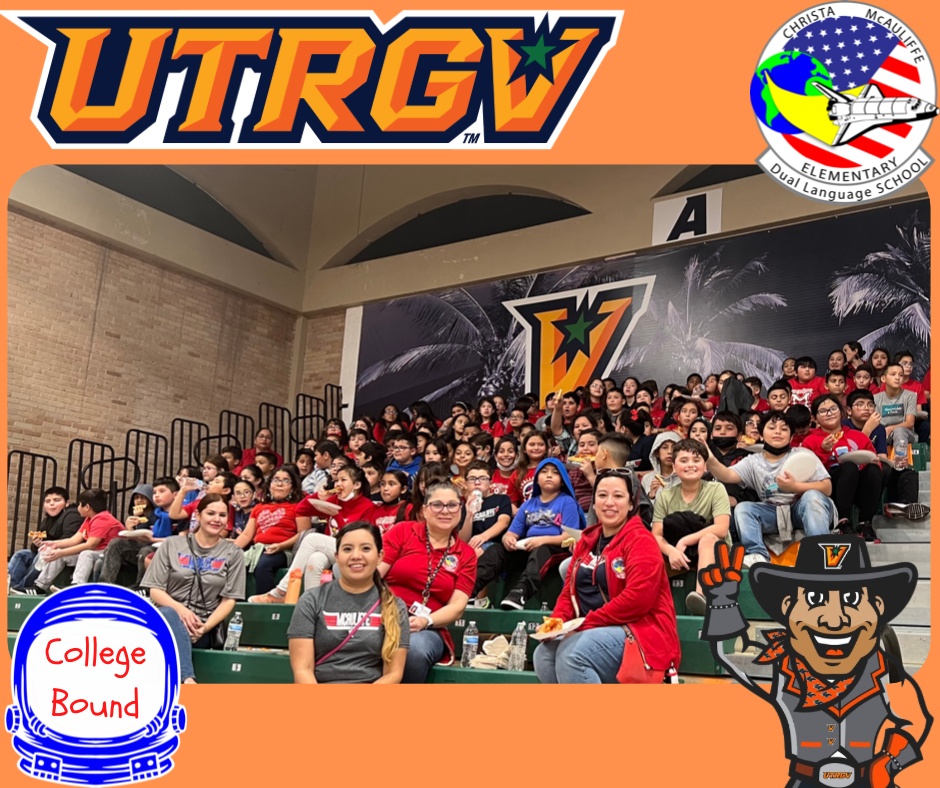 It's time to register for our 5th Grade Elevate Boys Basketball Team! The deadline is Friday, December 9th 2022. Season lasts January 23rd to February 24th.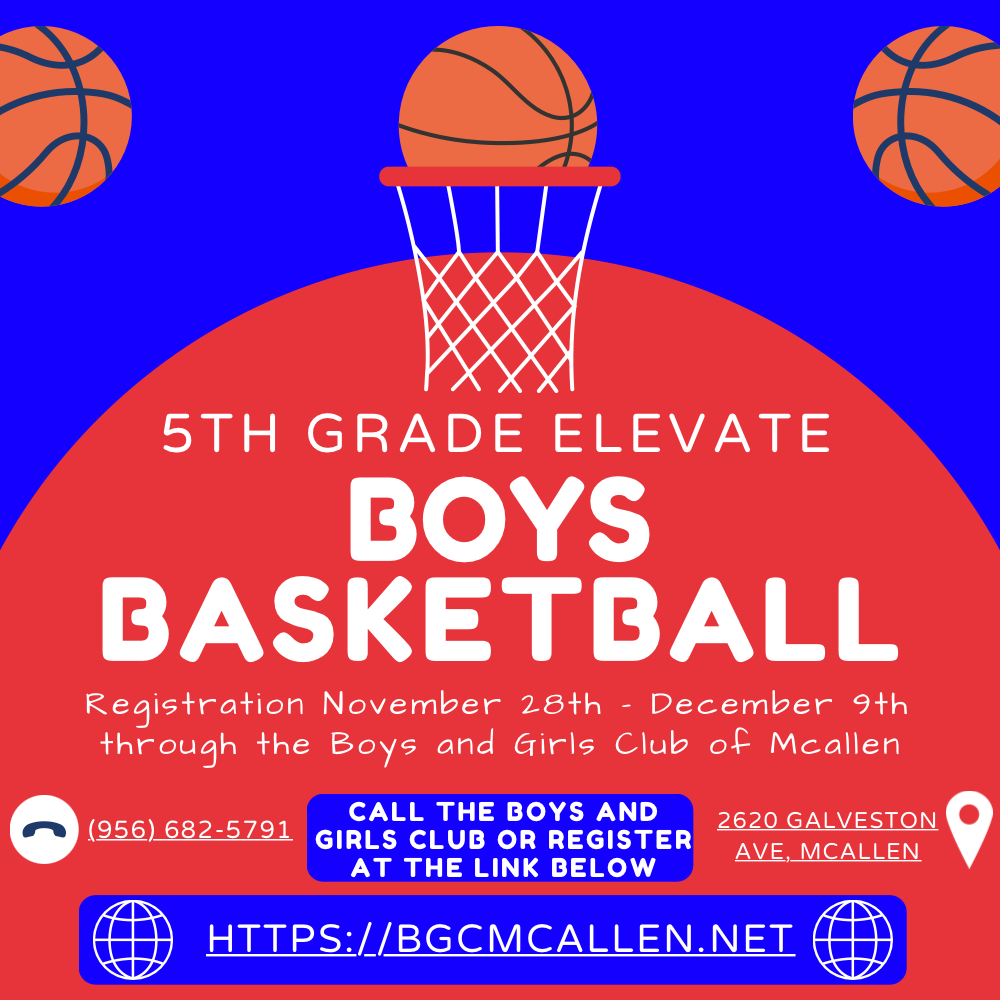 The holiday festivities have begun🎅🎄Our cheer team and starlette's participated in some Christmas caroling and cookie decorating this past Saturday at HEB. A big thank you to our club sponsors Mrs. Gil and Mrs. Chapa for coordinating this fun event! #mcauliffechallengers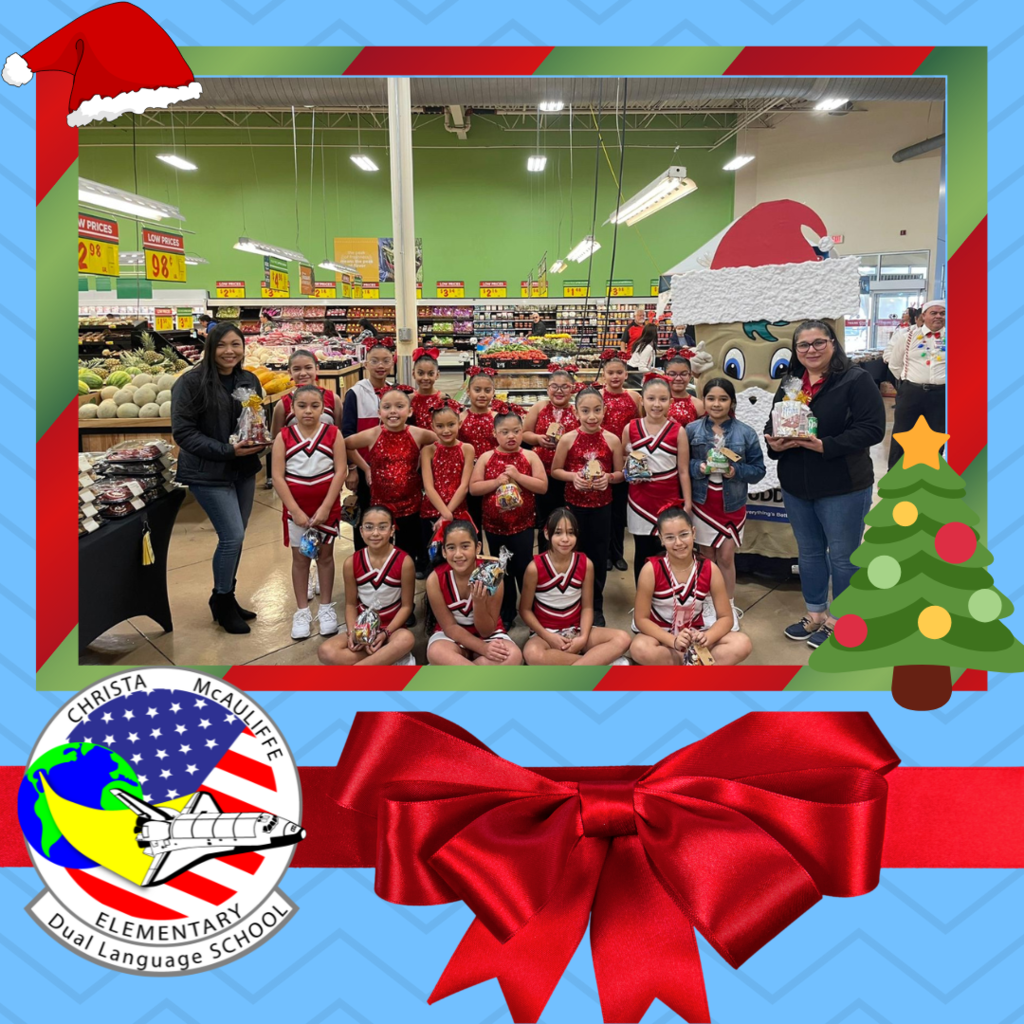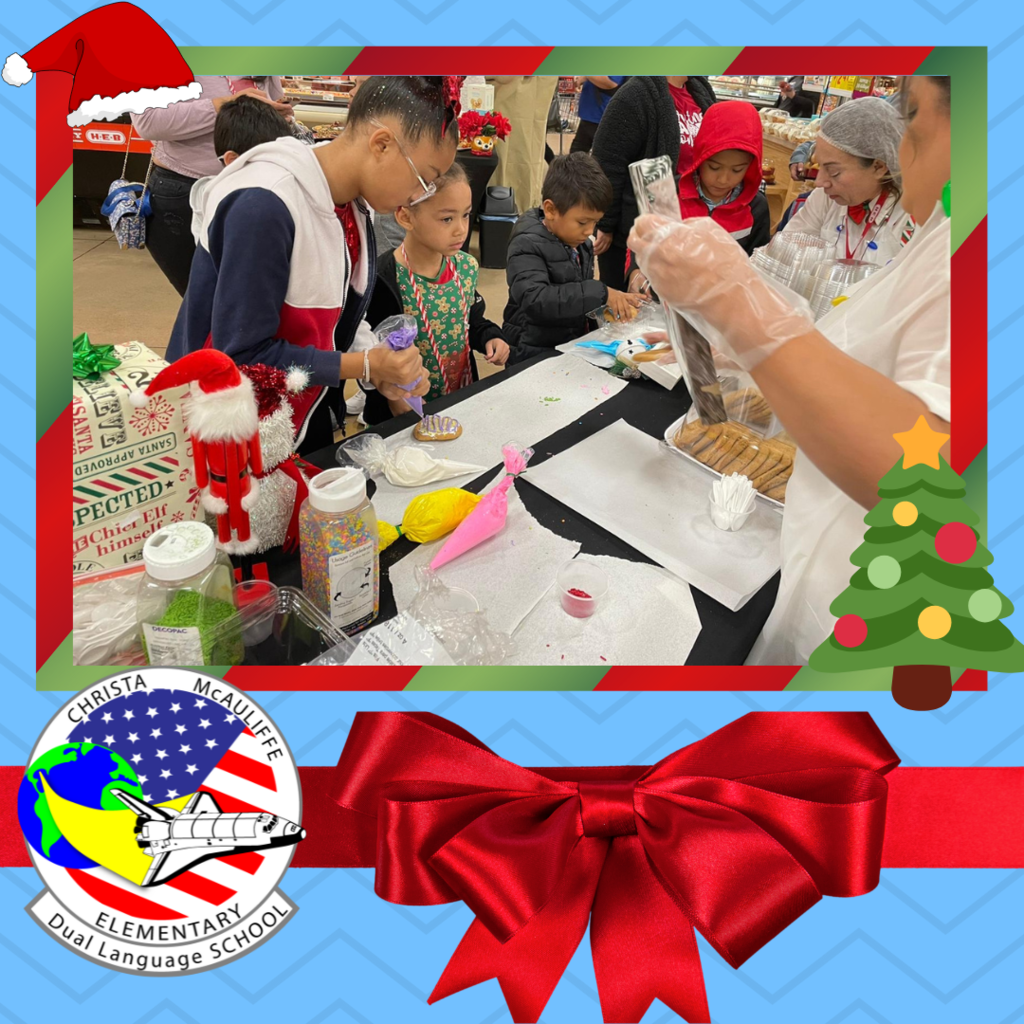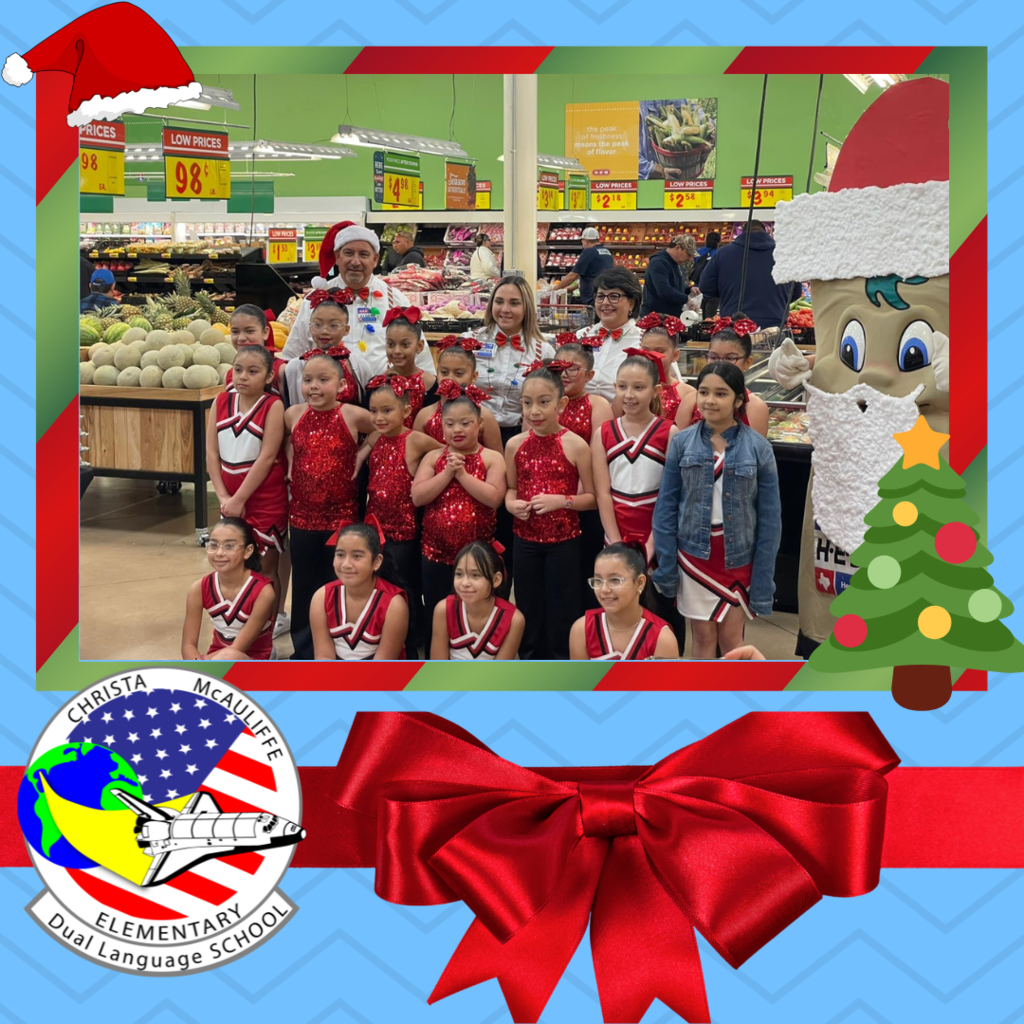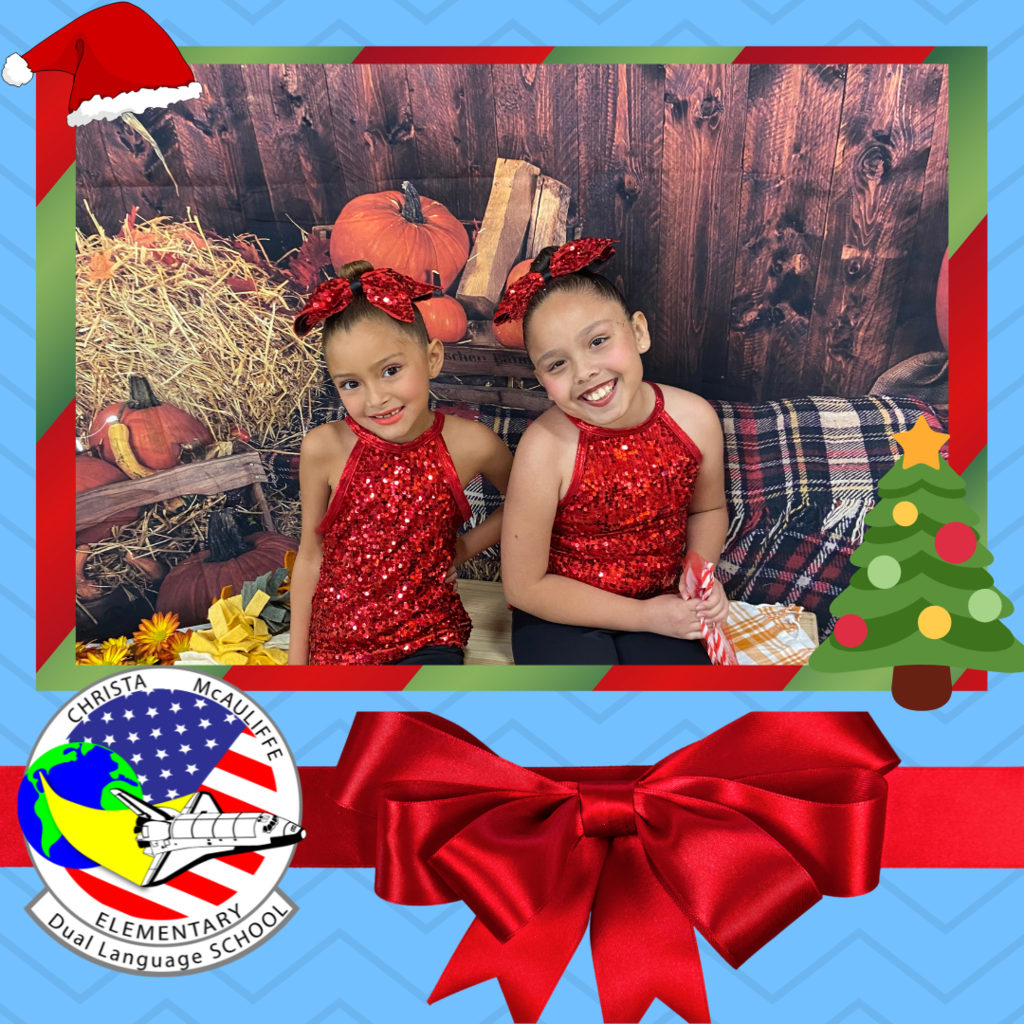 This month is Epilepsy Awareness month. Join us in helping spread awareness by wearing purple every Thursday for the month of November💜 #EpilepsyAwareness #mcauliffechallengers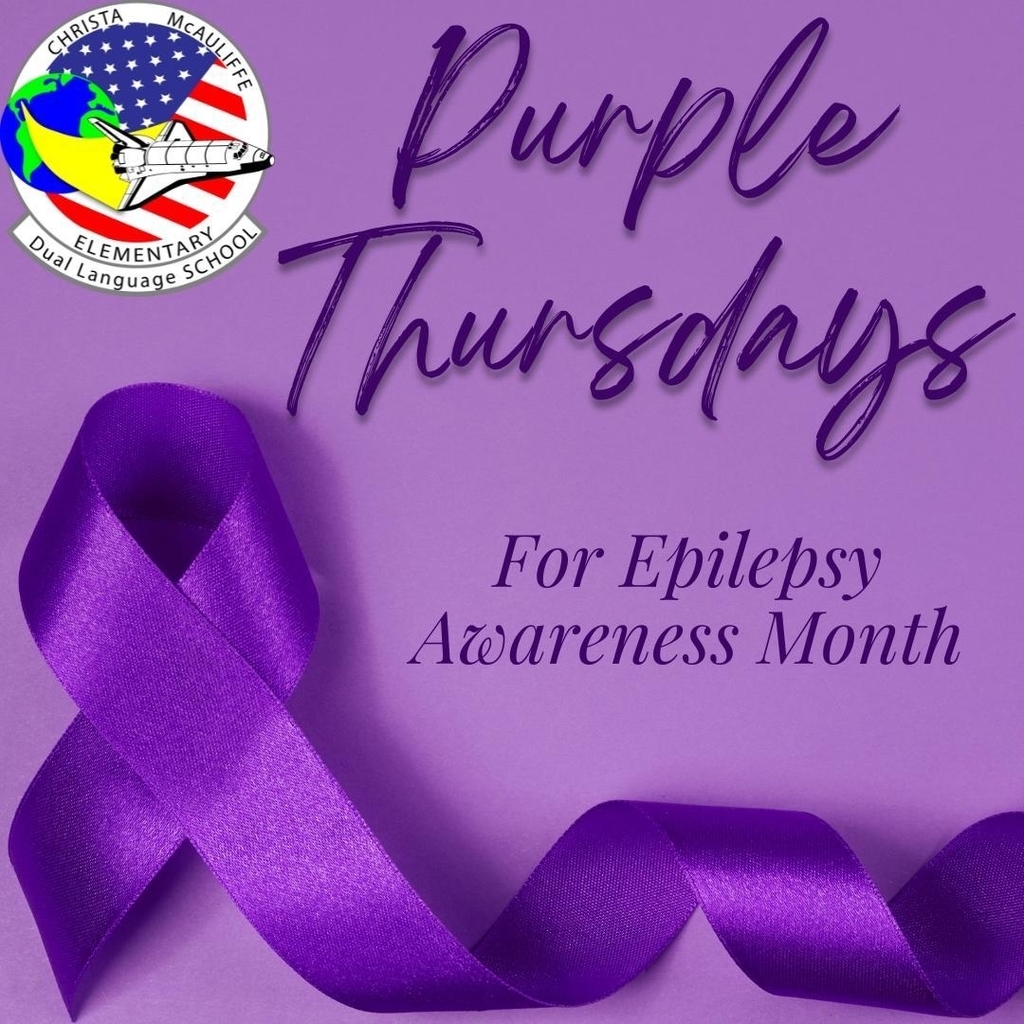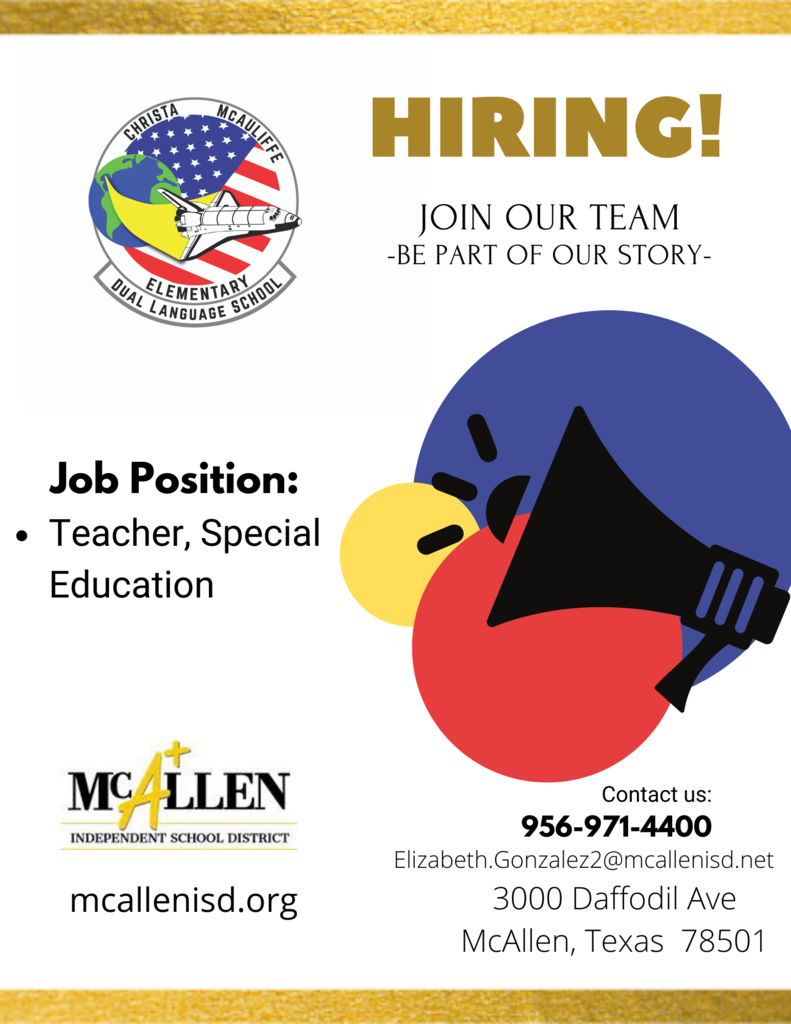 No School Monday, October 10th. Classes will resume Tuesday, October 11th.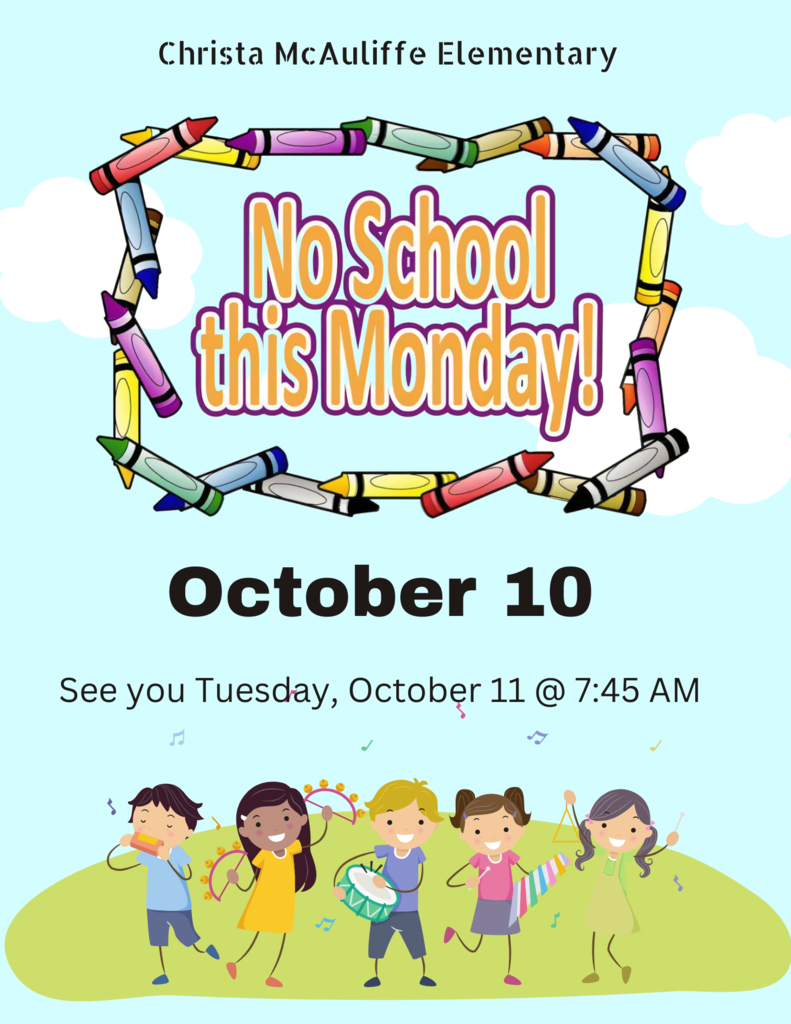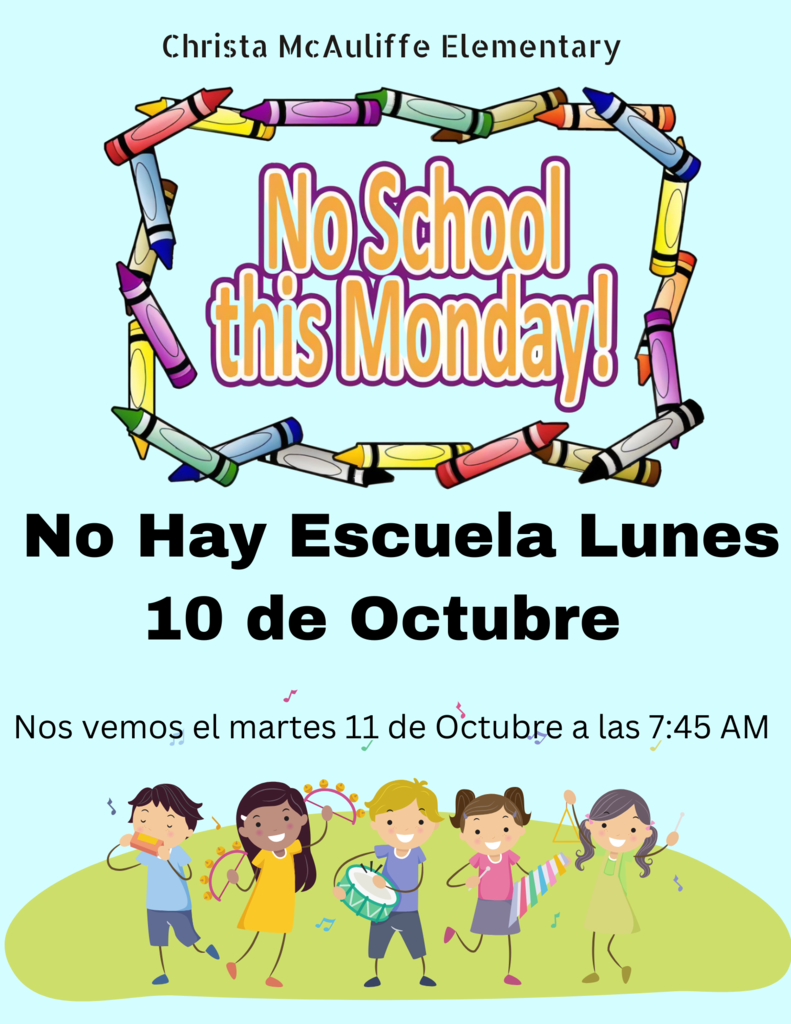 Reminder that today is the McAllen Kids Marathon. Hope to see you all there! Kickoff Mile will be at DQ Fan Field @ McAllen Veterans Memorial Stadium Gates open at 5:30 p.m. Concession Stand will be open High School Booster Clubs will be selling at the event Bring money for the concession stand and to purchase items from the Booster Clubs Bring your own water bottle if possible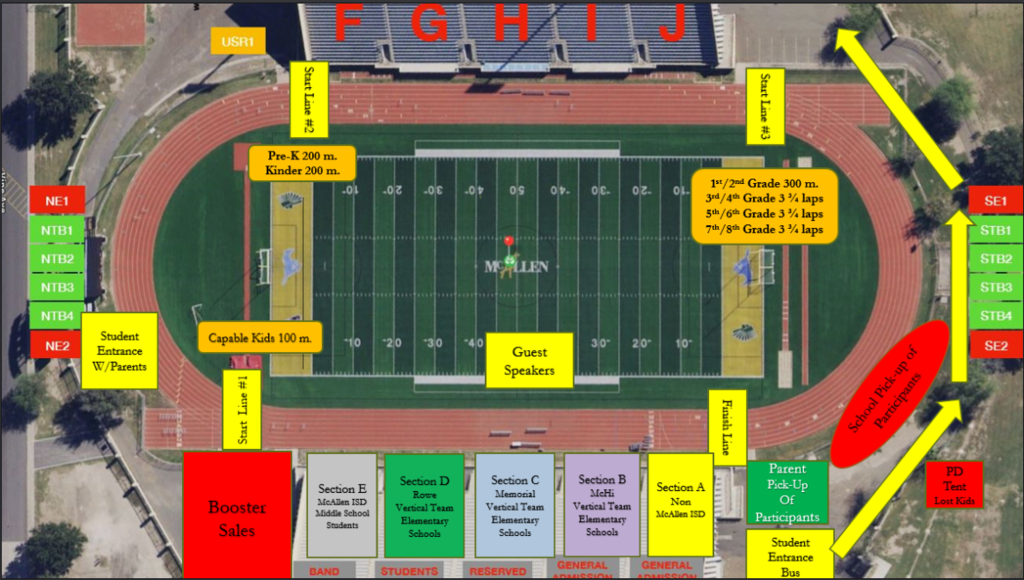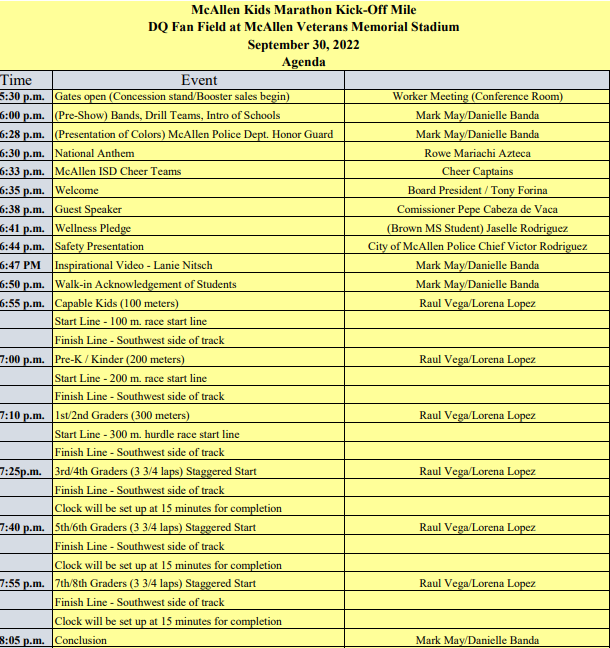 Congratulations to Michelle Rodriguez for being a recipient of an MEF grant! We are so proud of her and can't wait to see the McAuliffe Lights, Camera, Action, Acting Club in Action!!!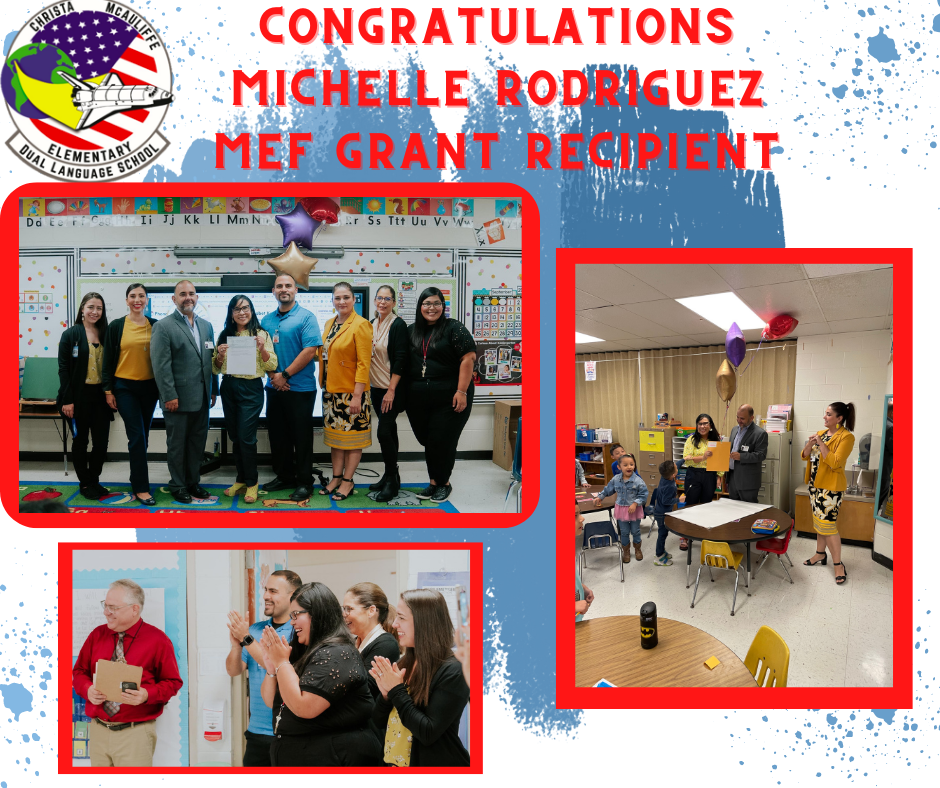 REMINDER!!! Tomorrow, Friday, September 23rd is Picture Day!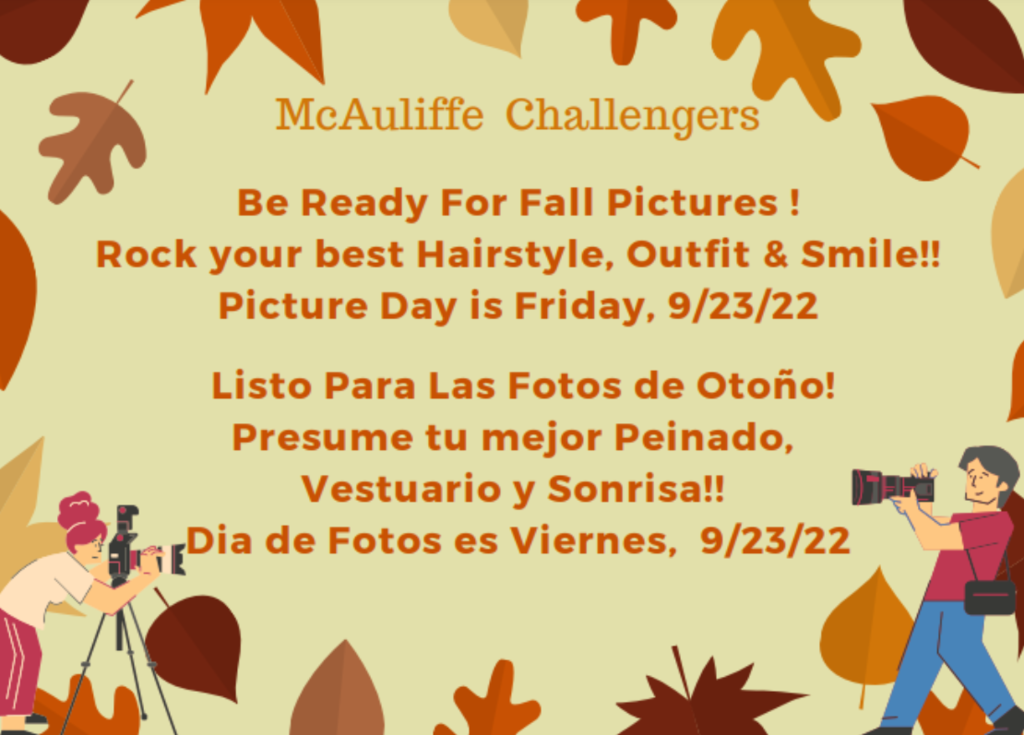 Our Challengers celebrating 16 De Septiembre!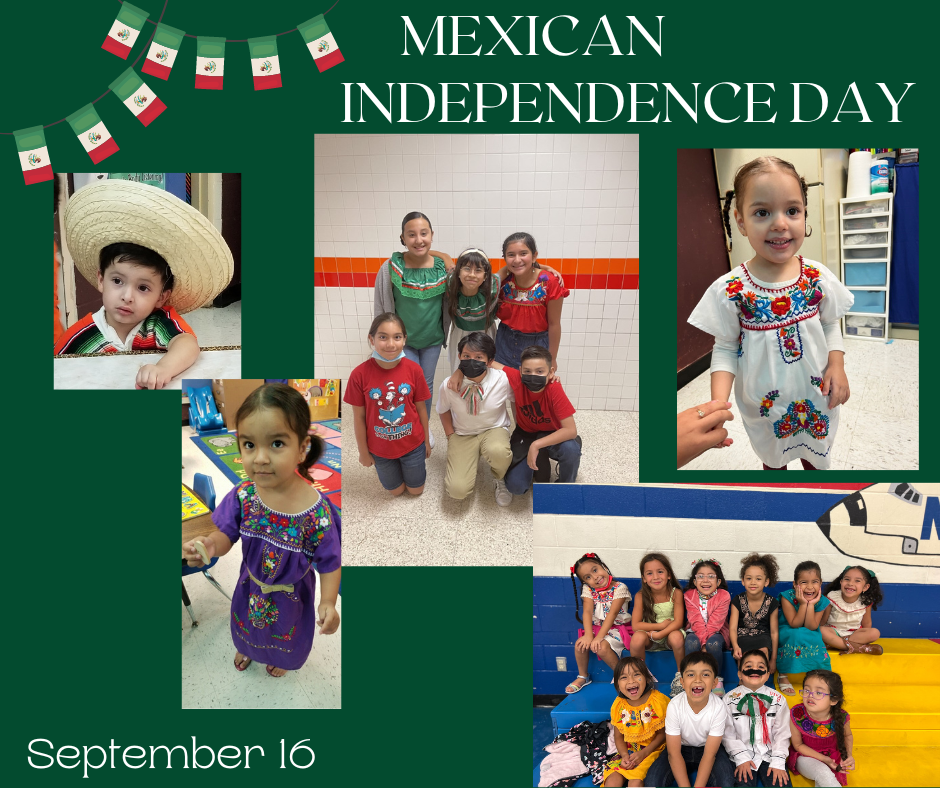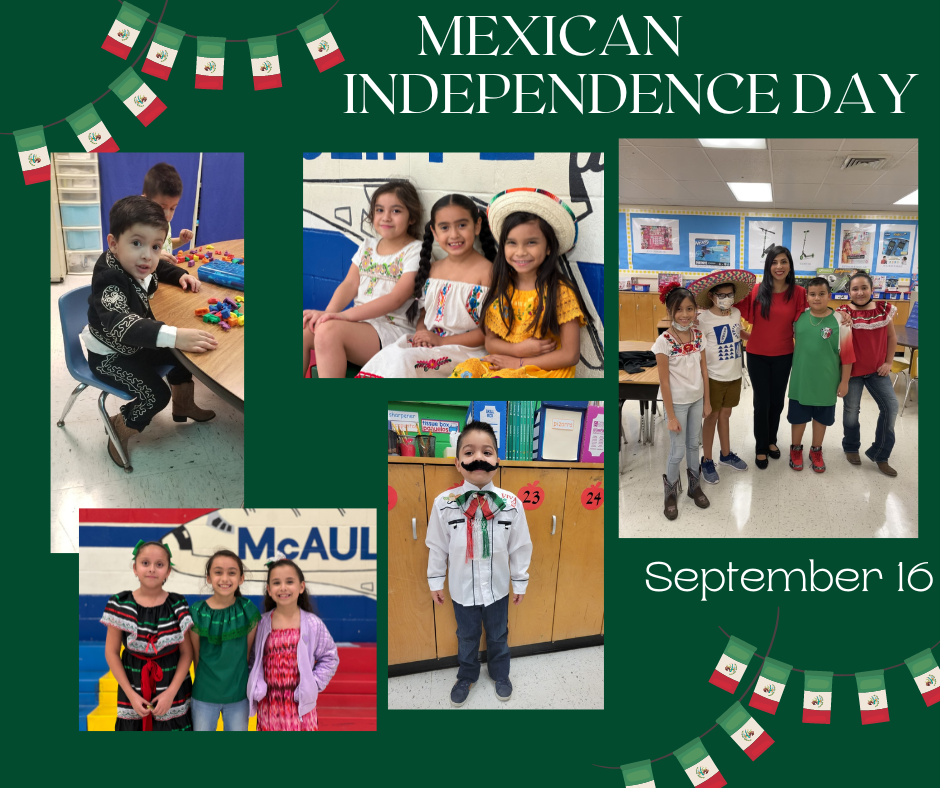 Does your child love to cheer? If so, there will be a mandatory parent meeting on Monday, September 19, at 4:45 in the library. This is for 2nd - 5th graders!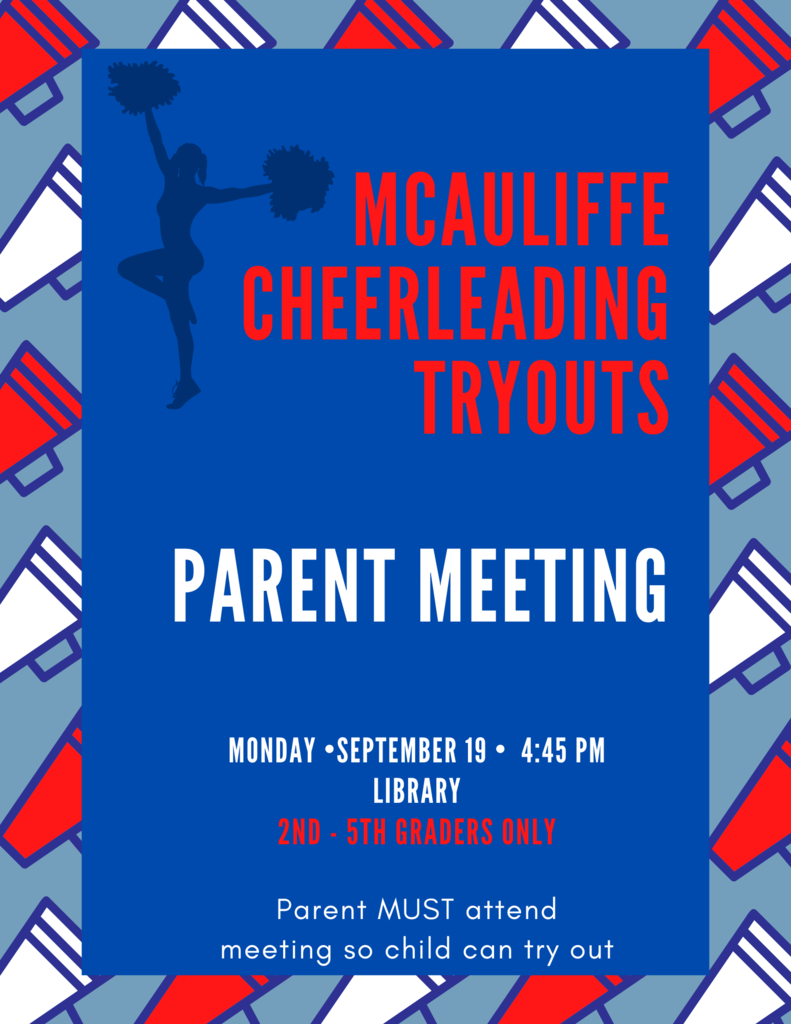 Wear gold every Thursday to show your support!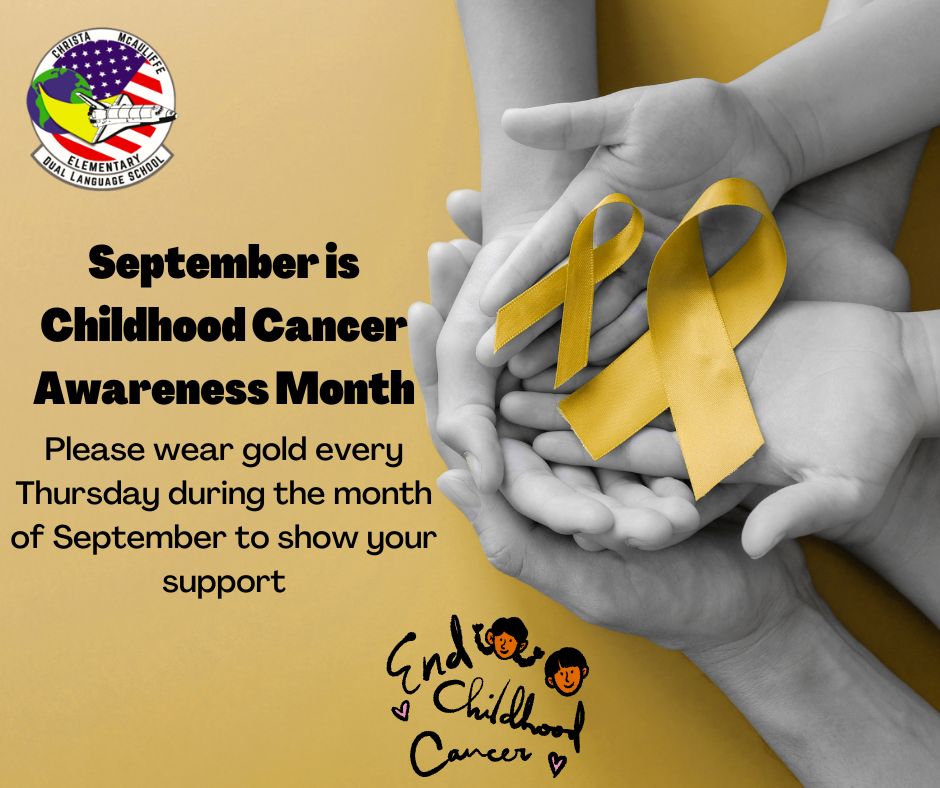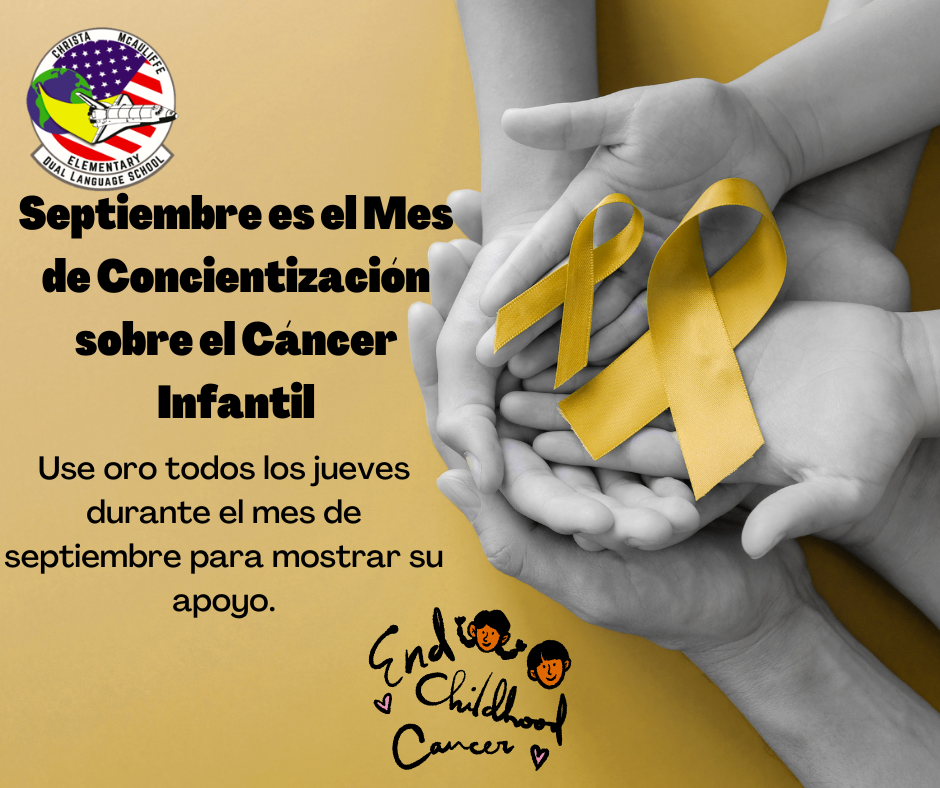 Does your child love to dance? If so, make sure you attend the mandatory parent meeting on Monday, September 12 so your child can try out for our Starlette Team!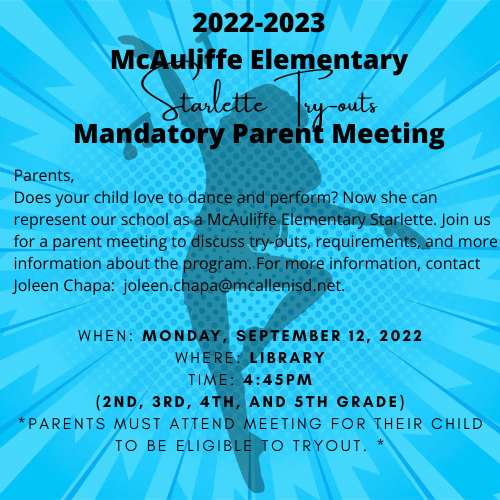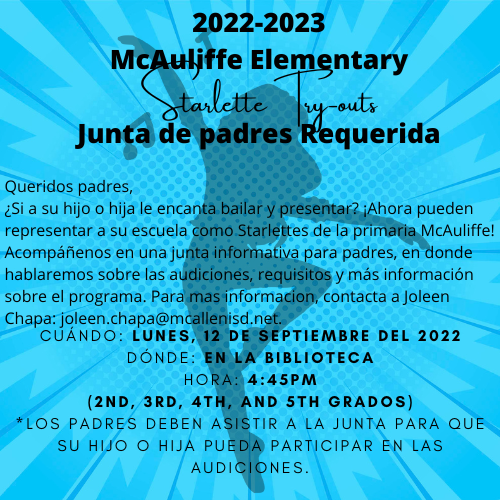 Are you still needing child care until 6:00? Parks and Recs is housed at McAuliffe and for $50 a semester, your child will be taken care of from after school to 6:00. ¿Todavía necesita cuidado de niños hasta las 6:00? Parks and Recs se encuentra en McAuliffe y por $50 por semestre, su hijo será atendido desde después de la escuela hasta las 6:00.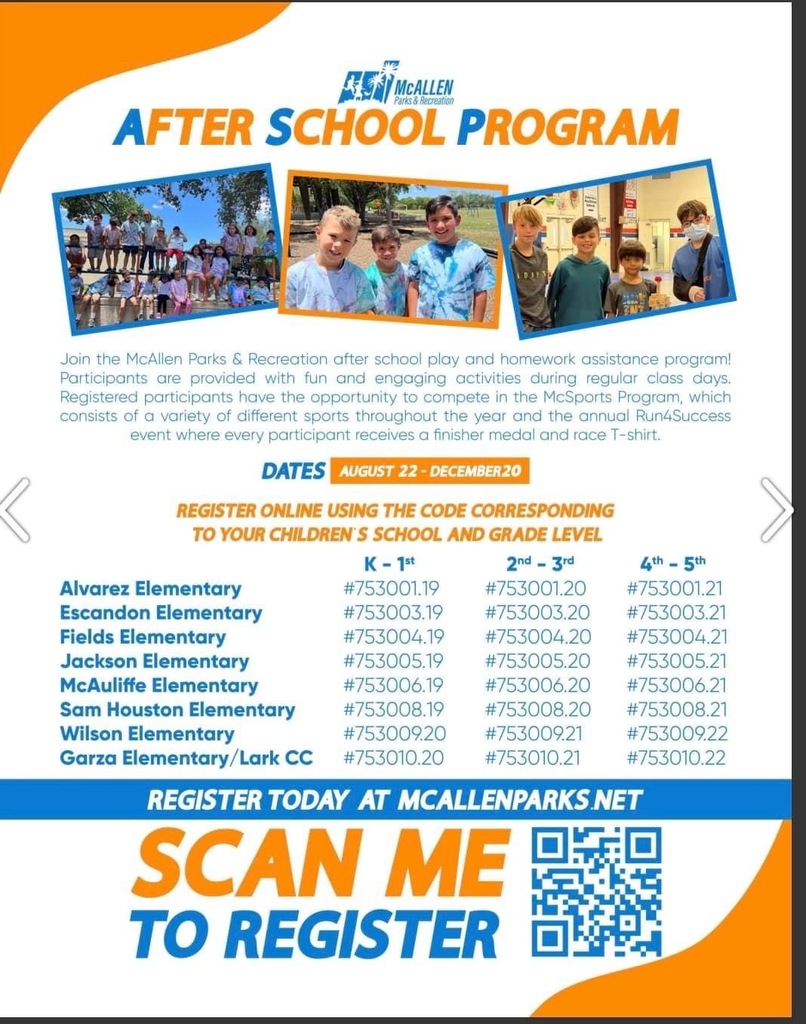 Parents will be allowed to walk their child into class the 1st day of school. Please use the crosswalk by the breezeway. To keep the flow steady, please walk your child to their class, take a quick picture and proceed to exit the building to avoid too much congestion. Thank you for your cooperation. Los padres podrán acompañar a sus hijos a clase el primer día de clases. Utilice el paso de peatones junto al área de descenso del corredor. Para mantener el flujo constante, acompañe a su hijo a su clase, tome una fotografía rápida y proceda a salir del edificio para evitar demasiada congestión. Gracias por su cooperación.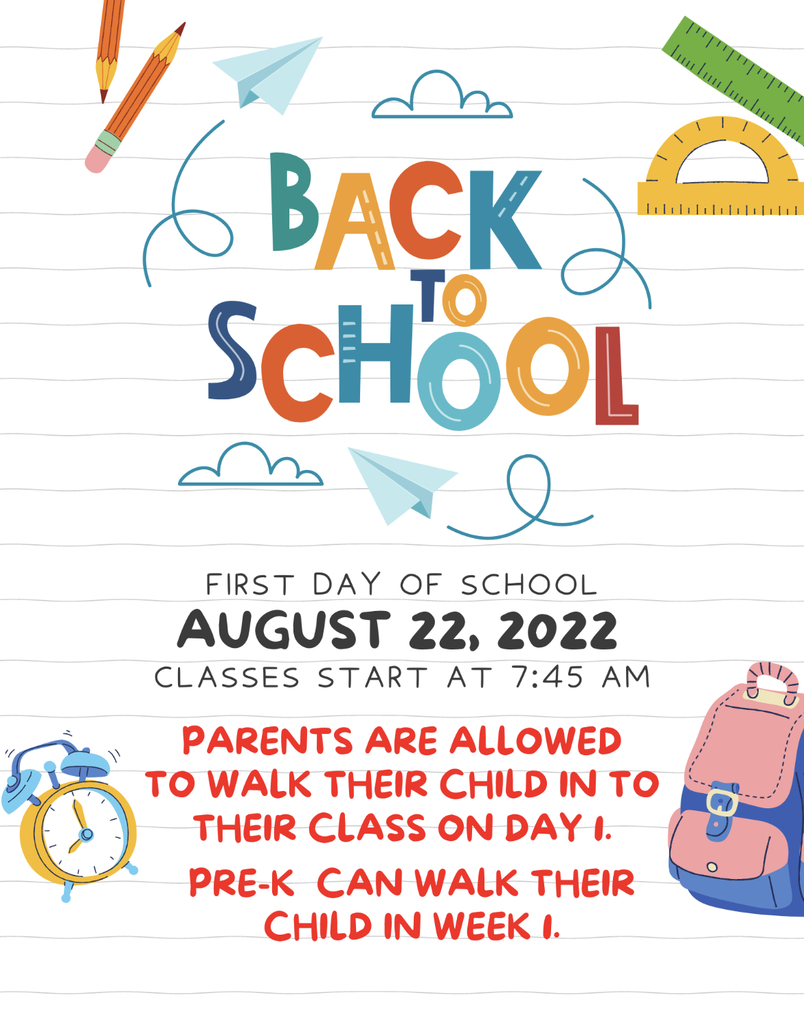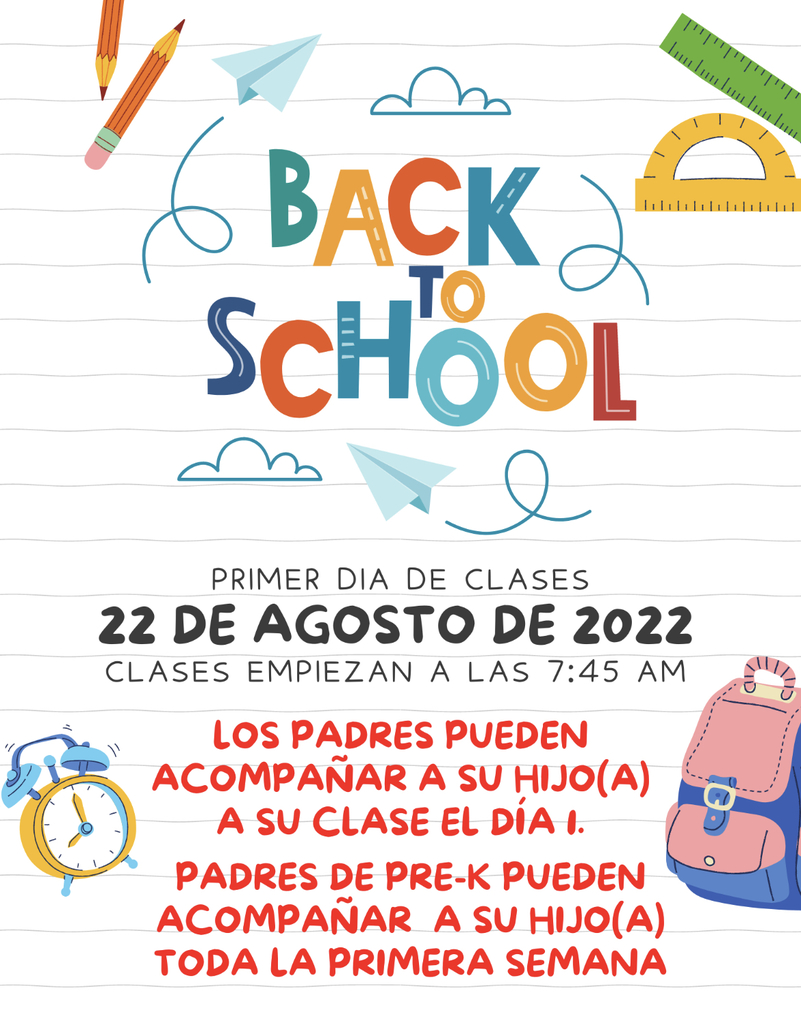 Parents, Have you connected with your child's teacher on Class Dojo? If you haven't, please click on the link below. Padres, ¿Se han conectado con el maestro de su hijo/hija en Class Dojo? Si no lo ha hecho, haga clic en el enlace a continuación.
https://www.classdojo.com/invite/?s=541348b32052b05d64c21392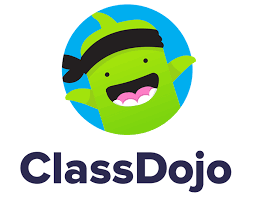 McAuliffe Drop Off and Pick Up Parents, reminder that drop off is between 7:20 and 7:45 in the breezeway. We know the 1st few days will take longer than usual so please be patient. We will accept drop offs in the breezeway until 7:55 for the 1st 3 days. Starting Thursday, any students dropped off after 7:45, will be dropped off at the front of the school. Dismissal is 3:20 for PPCD, PK and Kinder and 3:30 for 1st - 5th. After 3:45, students will held in the front office and will need to be signed out by a Skyward authorized individual.